25th Anniversary of 'Dracula' Movie To Be Celebrated at Cayman Film Festival
Grand Cayman, Cayman Islands – 2017 marks the 25th anniversary of "Bram Stoker's Dracula" and CayFilm will be screening the romantic horror film, which was directed and produced by Francis Ford Coppola. In addition, James V. Hart, who wrote the screenplay for the movie, will be in Cayman to introduce the film, host a panel discussion and receive a Lifetime Achievement Award from the CayFilm Cayman International Film Festival for his contributions to the film industry in the area of screenwriting.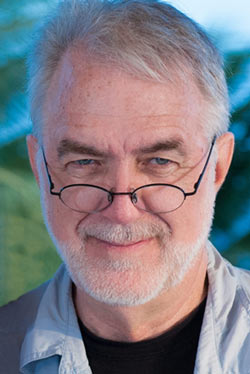 "James is incredibly supportive of CayFilm and we are fortunate to have someone of his calibre give advice and guidance to filmmakers and aspiring screenwriters so that they can develop their craft," said Festival Director Tony Mark. "We are thrilled to be able to honour the role that he has played in the film industry over the years by presenting him with a Lifetime Achievement Award. His creativity and talent has given the world amazing work such as Bram Stoker's Dracula, and we are so glad he will be here to celebrate the 25th anniversary of this classic film."
The Dracula screening is part of CayFilm's VIP opening event on Friday, June 30th and the Festival encourages VIP ticket holders to come in costume or "Dressed to Kill".