Former Producer of Martha Stewart Show to Attend CayFilm
Producer, director and actor Calia Brencsons-Van Dyk will be attending the CayFilm International Film Festival this weekend as part of the event's food in film theme. The two-time James Beard and Emmy Award winner joined the CayFilm Board of Advisors last year and comes to the Festival this year as a sponsor.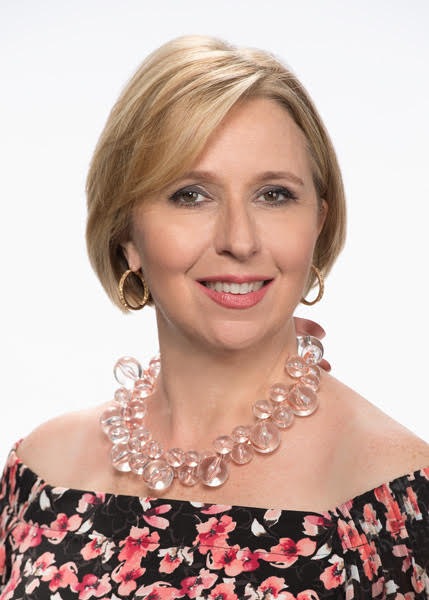 After attending this year's Cayman Cookout, a celebration of the island as the Culinary Capital of the Caribbean seemed a natural flow for this year's festival," said Brencsons-Van Dyk who owns Calia-tivity Productions, a food and lifestyle media consulting and production company based in New York City.
At the Festival, Calia will be teaching a course on the business of show business for anyone interested in turning their passion for the arts into a fulltime career. She has taught the class at the American Academy of Dramatic Arts and wants to share the information to help attendees find and create opportunities for themselves and turn those ideas into reality.
"We are delighted to welcome Calia back to the festival," said Festival Director Tony Mark. "Along with her course, she will be moderating the discussion with Chef Eric Ripert and also join Peter Stein for a conversation about Food television. Attendees will benefit greatly from her knowledge of the industry, and we're thrilled to have her here."
Brencsons-Van Dyk has spent the past twenty-five years working in the entertainment industry. Twelve of those years were spent at Martha Stewart Living where she was a part of the multi Emmy-award winning team on The Martha Stewart Show for seven years. Additional credits include Martha Bakes, Martha Stewart's Cooking School, Whatever with Alexis and Jennifer, Emeril's Table, Mad Hungry with Lucinda Scala-Quinn, and numerous television specials and ad campaigns. As an actor, she has appeared in 38 shows in the New York City area and worked on several films. She is currently a member of the Board of Advisors for the Daytime Emmy Awards, and a member of the mentoring committee and documentary committee of the Producers' Guild of America.
The CayFilm Cayman International Film Festival takes place from June 30th to July 3rd, and includes daily film screenings, question and answer sessions with filmmakers, panel discussions, workshops, a celebrity gala event and an awards ceremony. Both VIP and General Admission tickets are on sale and available at Cathy Church's Photo Centre and online at cayfilm.com.