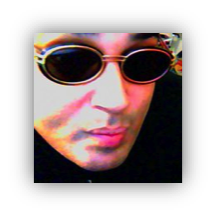 Managing Director and Chief Investment Officer 
Paul, known as a "Renaissance Man" for his artistic drive and vision, is the creative powerhouse behind Psi-Key Entertainment Limited a revolutionary new production company based in London.
During his career, he has been a key consultant, a trusted advisor and a financial engineer who has successfully partnered in complex transactions with private, and well known public companies in the entertainment, technology, and energy sectors as well as private funds and global banking institutions in the United States and abroad. He has extensive experience in custom-engineered private transactions, bank and financial instrument acquisition monetizing and leverage and liquidation exercises, derivative investments and trading. Paul currently has relationships with banks and private financial institutions in Switzerland, Germany, England, Hong Kong, and the United States.
Paul has created master financial programming for both first- and third-world countries with real-world financial solutions to create economic development, infrastructure development and job creation. Paul currently serves on multiple boards for a mixture of companies as a Director, Officer and Managing Director.
Paul was asked by his old friend and Festival Director Tony Mark to come and head up CayFilm Ltd and to help enhance and expand the CayFilm International Film Festival and to cultivate and create a brand new Cayman Film Finance Market and Film Finance Platform along with the CayFilm Media Academy and to develop a state of the art Psi-Key Studio Complex in the Cayman Islands.