LATEST NEWS AND PROMOS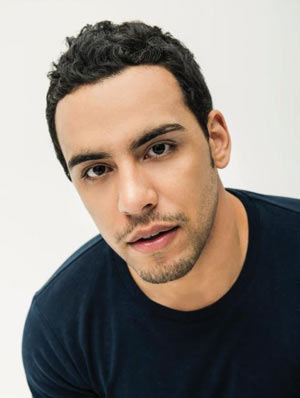 Victor Rasuk is an exciting talent who has amassed a strong body of work and is continually expanding as a versatile artist. Rasuk most recently appeared opposite Dakota Johnson and Jamie Dornan as the pivotal role of José Rodriguez in Sam Taylor-Johnson's FIFTY SHADES OF GREY. Currently, Rasuk is filming the highly anticipated sequel, FIFTY SHADES DARKER and just completed filming Sonya Goddy's independent feature, HOLY NEW YORK.
For his feature film debut as the title character in the Sundance Film Festival hit RAISING VICTOR VARGAS (2003), Rasuk garnered an Independent Spirit Award nomination for Best Debut Performance. His acclaim continued with a celebrated performance as skateboard legend Tony Alva in TriStar Pictures' LORDS OF DOGTOWN, directed by Catherine Hardwicke. Based on Stacey Peralta's documentary DOGTOWN AND Z-BOYS, the film co-starred Heath Ledger, Emile Hirsch, and Johnny Knoxville. In 2008 he co-starred in Kimberly Peirce's STOP LOSS with Joseph Gordon-Levitt and Channing Tatum, and co-starred in Steven Soderbergh's CHE with Benicio Del Toro. Recent work includes BEING FLYNN alongside Robert De Niro and Julianne Moore, JOBS with Ashton Kutcher, and GODZILLA with Bryan Cranston and Aaron Taylor-Johnson.
On Television, Rasuk is best known for his award-nominated work in HBO's "How to Make it in America" as series lead Cam. He also had a recurring role on the final season of the seminal drama ER and starred in Kevin Williamson's CBS drama, "Stalker." Rasuk can most recently be seen in the USA series, "Colony."
A native New Yorker, Rasuk began acting at age 14. In 1998, he starred in "Five Feet High and Rising," Peter Sollett's short that garnered awards at both the Sundance and Cannes film festivals. Rasuk went on to study acting at the Professional Performing Arts School and HB Studios in Manhattan before collaborating with Sollett again on RAISING VICTOR VARGAS.
MORE POSTS